Products
Royal Canadian Mint

1970-1979
1980-1989
2000-2009

2000
2001
2002
2003
2004
2005
2006
2007
2008
2009

2010-2019

2010
2011
2012
2013
2014
2015
2016
2017
2018
2019

Rolled Coins

Penny
Nickels
Dimes
Quarters
Half Dollars
Dollars/loon
Toonie

Paper Currency

1935/37 Bills
1969-79 Bills
1986-1991 Bills
2000 to 2006 Bills
2011 Polymer Bills

Circulation Coins

Large Cents
Small Cents
5 Cents
10 Cents
25 Cents
50 Cents
1 Dollar
2 Dollar
NFLD/NS/PROVCAN

U. S. A

1 Cents
5 Cents
10 Cents
25 Cents
50 Cents
1 Dollar

Supplies
Bullion / Coins
Consignment
Trade Dollars
Stamps
New Products

Shopping Cart
now in your cart 0 items
Silver
100 oz Silver Bar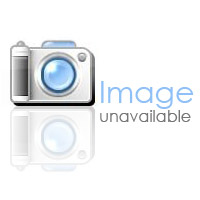 .999 silver Bar Assorted type. please confirm price and shipping prior to...
$2,350
2010 Silver Hockey Player

1 oz .9999 Silver $5.00 coin.mintage 79,278. confirm price prior to ordering....
$0
10 oz Silver Bar
Royal Canadian Mint .999 Fine silver. must be paid by certified check, cash,...
$240
2009 Silver Maple Leaf

Privy Mark year of the ox .9999 Silver encased in mint sealed Mylar pouch....
$50